Insider Advice from Top IB MD
How to Impress a Senior Investment Banker?
Wednesday, September 27th, 2023 | 5pm Pacific, 7pm Central, 8pm Eastern
What You'll Learn:
Do you know investment banking super day interviews will be conducted by senior bankers, even MDs? Knowing how to impress them will be the golden opportunity to land the offer!

As one of the most lucrative jobs, it's never too early to set yourself on the path to success. We're thrilled to introduce our distinguished guest, who has years of hands-on experience at top Bulge Bracket and Elite investment banks, reveals the strategies and tactics that will help you secure coveted positions in top-tier investment banks!
Different Groups of Investment Banking Explained
How to Build a Compelling Profile as Underclassman?
What Qualifications/Skills Will be Valued the Most?
Insider Tips on Impressing Senior Investment Bankers
Wednesday, September 27th, 2023 | 5pm Pacific, 7pm Central, 8pm Eastern
*Replay will be available if you can't attend live!
Register For the Webinar!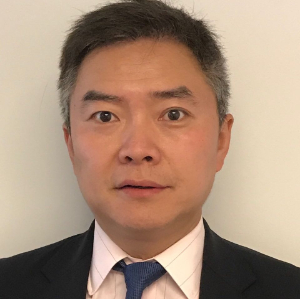 Meet Your Host:
Fei Yin
MD and CEO, Guotai Junan Securities USA | Vice President, Evercore | Associate Director, UBS
Fei is a Career Counselor with InGenius Prep based on Long Island in New York. Fei has over 15 years of experience working in investment banking both in the United States and China, including roles at UBS, Evercore, Microsoft, CITIC Securities, Guotai Junan, and more. Fei is a senior M&A banker with over $20 billion in completed transactions throughout his career, and he specializes in complex, cross-border deal-making in his investment banking roles.
Fei received his BA in Chemistry from the Peking University, followed by an MS in Computer Science from the University of Wisconsin, and finally, a MBA from Northwestern University's Kellogg School of Management.
Fei is passionate about helping others achieve their employment goals, and specializes in helping recent graduates find roles that kickstart their careers. At InGenius Prep, Fei draws from his vast experience in the investment banking and tech industries, sharing his knowledge with candidates set on finding their next role, and providing insightful strategies paired with actionable advice.